여행지
New York City
뉴욕은 워낙 유명한 관광지여서 다들 한 번쯤 다녀오셨거나, 앞으로 다녀오실 계획이 있을 것 같습니다. 저도 제 경험에 비추어 팁을 정리해보겠습니다.
여행날짜
2016년 5월, 2017년 5월
교통정보 및 항공권 가격
워낙 큰 도시여서 다양한 항공사의 항공편이 있습니다. 저는 두 번 모두 델타를 이용해서 다녀왔고, 미네소타에서 뉴욕까지 직항 왕복 300~400불 정도 들었습니다. 모두 베이직 이코노미 (가장 저렴한 좌석)을 이용했는데 예약하는 시기나 운에 따라 같은 티켓의 가격이 달라지는 것 같습니다. 한번은 여행 한 달 전 예약한 티켓이 오히려 일주일 뒤 더 싸지는 가슴 아픈 일도 있었습니다. (ㅜㅠ)
뉴욕에 가실 때 이용할 수 있는 공항은 총 세 군데로 JFK 공항, 라 과디아 (LaGuardia, LGA) 공항, 그리고 뉴저지에 있는 뉴왁 (Newark) 공항이 있습니다. 이 중에서 맨해튼에 가장 가까운 공항은 라 과디아로, 항공편 예약시 미네소타-라 과디아 공항으로 가는 것을 추천드립니다. 가장 가까워서 택시비를 아낄 수 있을 뿐 아니라 혼잡도도 다른 국제공항보다 덜한 것 같습니다. 특히 현재 (2017년 5월 기준) JFK는 일부 보안검색대가 공사중이어서 평소보다 검색대를 통과하는 줄이 길고 시간도 오래걸릴 수 있다고 하니 참고하시기 바랍니다.
일단 뉴욕에 도착하고나면 대중교통이 잘 되어 있어 어디든지 어려움 없이 돌아다니실 수 있습니다.
숙박 옵션 및 비용
저의 경우는 Mid-town (엠파이어 스테이트 빌딩 근처)의 호텔로 숙소를 잡았습니다. 이 주변 호텔은 4성급 기준 1박 250-300 달러 정도, 3성급 기준 1박 180-250달러 정도 하는 것 같았습니다 (제가 간 시기, 제가 검색한 내용 기준). 가시는 시기 (성수기/비수기)나 호텔 프로모션 여부에 따라 가격의 변동이 있을 수 있으니, 여행 계획시 여러 사이트들에 검색 및 비교해보시고 정하시길 추천합니다.
호텔 외에도 맨해튼에 합리적인 가격의 한인 민박집이 여러 군데 있다고 들었습니다. 직접 이용해본 적은 없지만 주변의 이야기를 들어보면 좋은 옵션인 것 같습니다. 또 다른 대안으로 브룩클린 쪽에 숙소를 잡으면 맨해튼 내에 비해 약간 저렴하게 숙박을 해결할 수 있습니다. 이 때에는 볼거리가 주로 맨해튼 내에 있는 것을 감안하여 메트로나 다른 대중교통 편이 편리한 위치에 숙소를 잡는 것이 좋습니다.
식당정보
너무 많은 맛집들이 맨해튼 이곳 저곳에 위치해있기 때문에, 머무르실 곳과 주로 관광하실 곳을 정하셔서 그 주변을 위주로 검색하는 것을 추천합니다.
방문장소 및 사진
뉴욕의 관광지를 소개하자면 끝이 없겠지만, 개인적으로 기억나는 몇 군데만 간단히 소개해보도록 하겠습니다.
Central Park
4계절 모두 너무 예쁜 공원입니다. 센트럴파크를 중심으로 유명한 박물관들이 많이 있습니다. (ex. American Museum of Natural History, Guggenheim Museum, The Metropolitan Museum of Art, The Museum of Modern Art 등등) 박물관 하나하나의 규모가 워낙 커서 한 군데만 방문하셔도 한나절은 걸립니다. 입장료 및 개장시간은 각각의 박물관 홈페이지를 방문하여 알아보시고 혹시 이벤트나 변동사항은 없는지 숙지하는 것이 좋습니다.
센트럴 파크 안 호숫가에 The Loeb Boathouse 라는 레스토랑이 있습니다. 여기서 호수와 주변 경치를 보며 식사하는 것도 좋습니다. 음식은 평이한 편이고 가격은 다소 있지만, 분위기가 좋아서 항상 인기 있는 식당입니다. 낮 시간에 가서 주변 경치와 사람들 구경하는 재미가 있고, 밤에 가서 호숫가에 비친 조명과 야경을 보는 것도 운치 있습니다. 레스토랑 바로 옆에는 호수에서 뱃놀이 할 수 있도록 배를 빌려주는 서비스도 있습니다. (현금만 받음)
Chelsea
첼시마켓의 랍스터롤과 Artichoke pizza가 유명합니다. 종종 마켓 내에서 유명 브랜드 상품의 샘플세일이 있기도 합니다. 샘플세일은 며칠간만 임시로 진행되기 때문에 가시는 시기에 맞춰 미리 인터넷으로 검색해보시길 추천합니다.
첼시마켓에서 조금 남쪽으로 떨어진 곳에 Spotted Pig 라는 Jay-Z가 운영하는 수제버거집과 바나나 푸딩 등으로 유명한 Magnolia Bakery도 있습니다.
Korea Town
엠파이어 스테이트 빌딩근처에 코리아 타운이 있습니다. 한국음식이 그리우신 분들에게 굉장히 좋은 코스가 될 것 같습니다. 많은 한국 프렌차이즈 식당들을 만나실 수 있습니다.
SOHO
맨해튼 아래쪽에 위치해있습니다. 아기자기한 식당들과 개성있는 물건들을 파는 가게부터 명품샵까지 모두 모여 있는 곳입니다. 개인적으로 쇼핑하기에는 5번가보다 소호가 더 편하지 않나 싶습니다.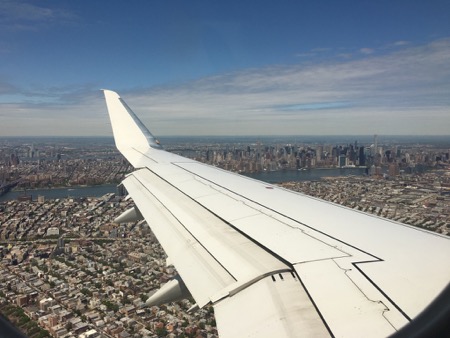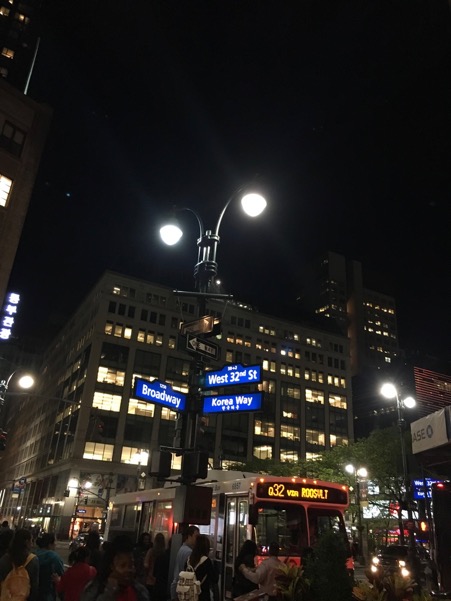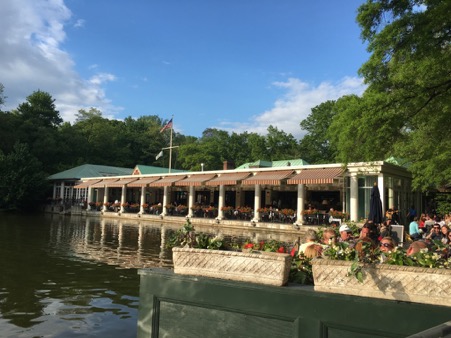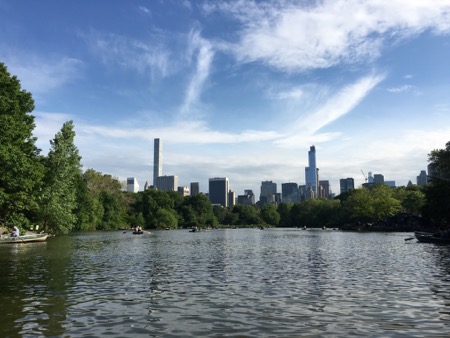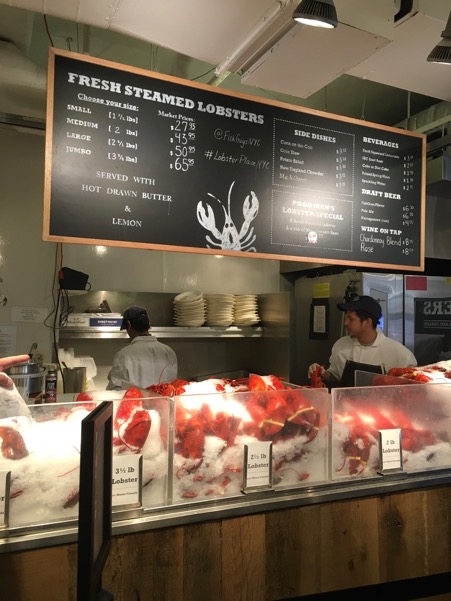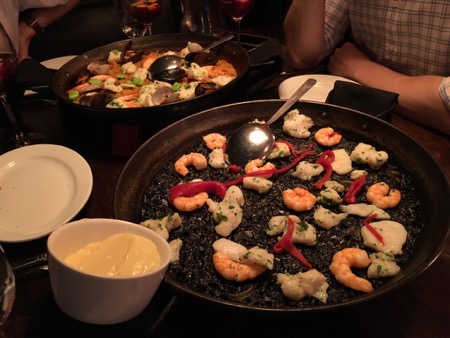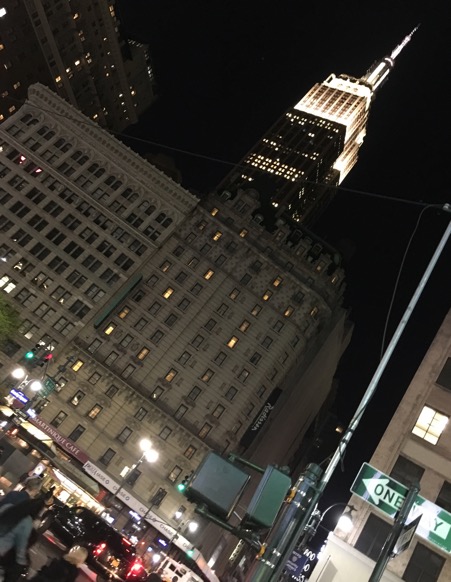 번호

제목

글쓴이

날짜
조회 수
공지

[공지] 명소/맛집/여행지 정보공유 게시판 신설 및 이용안내

[2]
신우식
2015.05.29
1751
»
[여행] New York City [2]
mionic
2017.05.09
984
60
[여행] West Palm Beach, FL [5]
mionic
2017.04.22
1004
59
[여행] Badlands National Park [1]
mionic
2017.04.22
843
58
[여행] 시카고 [2]
양파
2017.04.20
1235
57
[여행] cusco 여행 [3]
유나니
2017.04.16
1284
56
[여행] Phoenix 여행 [2]
유나니
2017.04.16
595
55
[맛집] On's Kitchen Thai cuisine [2]
popape
2016.03.02
2309
54
[맛집] pho 79(베트남 음식점) [1]
popape
2016.03.02
2000
53
[맛집] Cheese cake factory [2]
popape
2016.03.01
1723
52
[맛집] Shuang Cheng [1]
emily
2016.02.08
2122
51
[맛집] Yangtze Dim Sum (St. Louis Park, MN) [1]
emily
2015.12.24
3509
50
[맛집] Black sheep pizza
emily
2015.12.24
1382
49
[명소] Science Museum of Minnesota [5]
claire
2015.11.16
1524
48
[명소] Minnesota Children's Museum [2]
mmnn00
2015.10.27
1412
47
[명소] Mineapolis cruise [1]
mmnn00
2015.10.20
1629
46
[캠핑] Lac qui parle state park [2]
mmnn00
2015.10.20
1376
45
[Quang] Minneapolis [5]
애리
2015.10.01
3409
44
[Broder's Pasta Bar] Uptown [1]
애리
2015.10.01
1307
43
[Black Bar] Como Ave [2]
emily
2015.10.01
1117
42
[Afro Deli] West bank [1]
emily
2015.10.01
1199